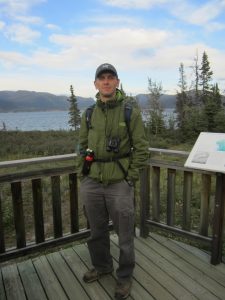 I am Ondrej Jurik: a journalist, adventurer, teacher and a human rights activist.
I graduated as a tv journalist from Charles University in Prague (I teach there now), received my master's degree from University of Westminster in London (currently I mentor students here) and I was a Paul Robitschek Scholar in broadcast journalism at the University of Nebraska.
I have dedicated most of my life to media, journalism and to going on adventures. Throughout my life I have had many different jobs. I worked with my hands (fixing cars, building computers, delivering parcels, flipping burgers … ), with my head (teaching, working with human rights defenders). Besides that I had few very fun jobs (guiding canoe & hiking trips etc.).
Currently I am a director at the company I founded called SHIFT89 –  there you can check my professional bio. Alternatively you can download my resume.
Please feel free to connect with me if you think we have something in common. I am most active on the following social media platforms: